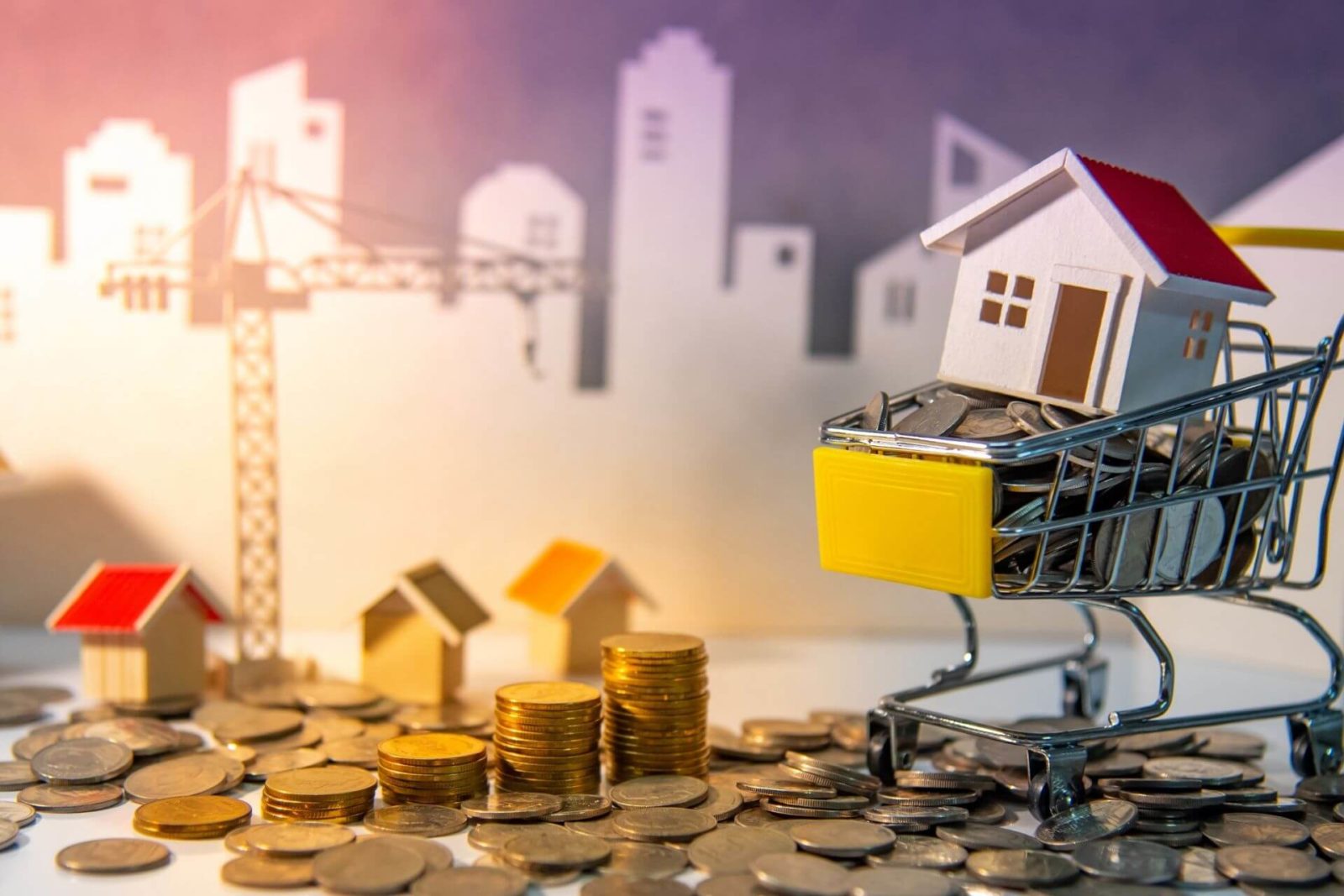 Top 10 Reasons Why You Should Invest In Miami Real Estate
May 9, 2022
Billionaire Andrew Carnegie is widely quoted as saying that 90% of millionaires got their wealth from real estate investment. It's not clear how true this assertion is. But two things are indisputable: One; real estate has always been and is still an excellent way to make money. Two; you can never go wrong invest in Miami real estate.
Why Real Estate?
There are numerous reasons why real estate trumps equities, fixed income, and cash equivalents. Some of the main ones include having a predictable cash flow which makes real estate a perfect retirement plan option.
Real estate as an asset is also tax deductible which means you can lower your general taxes.
Thirdly, it's a self-sustaining business, which is a fine quality in any business venture. And just as with any other business, location is crucial.
One of the top real estate investors in the country, James Brown, says "while the condition and price of a rental property can change over time, location will always be constant. Hence, it determines the desirability of any property you buy, thus influencing its price''.
One ideal location for investing is in Miami. Much recently, the Miami real estate market has bounced back quite well after the Covid-19 pandemic.
Should you invest in Miami? Experts say you should. Here are ten reasons to invest in real estate.
1. Miami Real Estate Is As Lucrative As It Gets

Money matters. And when it comes to real estate development, Miami is where the money is.
Over the years, the Miami real estate market has held a good record for property appreciation compared to other cities in the country.
Some of the neighborhoods with significant potential in Miami include Wynwood. Here, properties are on sale for very fair prices but can be leased out at a significantly higher mark-up. This is part of what makes this market lucrative.
Couple this with all the condominiums sprouting up in every part of town, and Miami becomes an investor's paradise. More people can get a piece of the pie.
Another viable area is Edge Water. Despite being a profitable area, Edge Water is getting a lot of attention and growth for other reasons. Among these is its proximity to the rather colorful Wynwood neighborhood, Park West and Design District.
2. Most Miami Residents Don't Own Real Estate

One of the things to consider when joining any real estate market is the ratio of homeowners vs. renters. Naturally, you want a market where you have more renters than homeowners. This ensures you have a healthy pool of prospective renters and leases. This leads to higher occupancy rates for your properties.
With this in mind, Miami has a booming renting population. At 68%, the city is ranked 3rd for having the largest proportion of renters compared to homeowners. Jersey City and Newark are the only two cities that rank above Miami. In actual numbers, renters in Miami amount to 286,284 of the populace. With a population of slightly over 450,000, these figures are adequate for investors.
This scenario can be attributed to property affordability, relocation, shortages in housing, and friendly tax rates (no state income tax).
For property owners, all these factors allow for comfortable returns on high-end units and higher returns (on average) compared to other cities.
Investors are also happy to know that Miami is considered "landlord-friendly".
3. Miami is ''Landlord Friendly''

Florida property laws are not detailed, which creates a favorable environment for owners and landlords of rental properties and other real estate options.
For starters, Florida does not have rent control laws and does not restrict late rent penalties. Neither does the state have caps on how much a landlord can charge as a security deposit. However, security deposits must be refunded within 15-60 days after a tenant moves out. In addition, a landlord can deduct part of the deposit to make repairs beyond the normal wear and tear.
If a renter fails to make a payment, a landlord can issue a three-day notice for failure to pay rent. The tenant then has three days to vacate the property or clear what they owe. These three days beginning on the day the notice is issued, minus holidays and weekends.
A landlord can also evict a tenant for:
Causing intentional destruction of their property
Repeatedly violating the lease
For this, a property owner issues an Unconditional Quit Notice, giving a tenant a seven-day eviction notice before moving to court.
Another aspect landlords find favorable is Miami's 0.98% property tax rate. In addition, the city has 0% personal income tax and 0% corporation tax. This means you get to keep the bulk of your returns.
4. Geographical Location

It's always advised to invest in real estate in locations with huge potential and high demand in the future. For Miami, the future is now, and the market's favorable conditions are expected to remain so for a long time to come.
What makes Miami so appealing? What gives it its potential? Why is the Uber rich from New York, Turkey, and China lapping up properties in Miami? Why have stars like Jennifer Lopez and Alex Rodriguez gotten their little piece of Miami?
Taxes are a huge deal, but it doesn't end there. Miami has white sandy beaches. These makeup Miami's main tourist attractions. Further, the city is picturesque and serene and enjoys among the best climates in the U.S.
People that do not want to contend with the weather extremities feel quite at home.
Some areas of Miami have controlled real estate development, preventing developers from building high-rise buildings to protect the Intracoastal and ocean views. Still, high-rise construction is possible in multiple areas of the city. In fact, the Miami skyline is the 4th highest in the country. Nonetheless, the restrictions have not stopped Miami from ranking as the 6th densest housing market in the United States.
Miami's 2% population growth each year means an increased need for housing and business premises. For you, this growth represents a broader tenant pool.
5. An Affordable Property Market

Even as prices in other locations have skyrocketed, the average for a property in greater Miami is still relatively affordable and has desirable prospects.
This is one of the reasons why high net individuals (with a million dollars in liquidity) are moving to Miami and other South Florida locations in droves. These individuals are acquiring these properties to rent, lease, or for themselves, at half or a third of what they go for in California and Northern USA.
In Miami, you get a sprawling high-end apartment or stunning villa for about 2 million dollars. The type of estate you get at that amount would be laughable in major cities like New York and Los Angeles.
For Miami investors and buyers with limited budgets, you get surfaces triple or double in size what you would get anywhere else.
Nonetheless, some of Miami's new high-end projects are quickly approaching New York prices. With Miami's sociodemographic buyer profile, this might be the trend moving forward.
If you strike now, you have the opportunity to make an impressive purchase for a steal and then sit back and watch your investment grow beyond your dreams.
6. Miami Has A Robust Tourism Industry

The port of Miami, aka the "Cruise capital of the world", brings tourists in large numbers to the city. So naturally, this means you have both tourists and resident tenants to cater to.
It's uncommon for tourists who come on cruise ships to leave without tasting the Miami lifestyle. Indeed, it's the dream vacation.
Landlords have the chance to rent out properties to tourists who come on cruise ships and choose to stay a little longer and enjoy the beautiful beaches, restaurants, cultural activities, and, yes, the world-renowned Miami nightlife.
If you can get a property with many tourist locations nearby, you can also find renters looking for a property to rent out all of summer, on extended vacations, and so on.
You can also find students to rent out the home if this is a remote investment for you.
More options, more opportunities, more money. Miami's annual 24.2 million visitors are more than enough reason to get your checkbook out.
7. Its Teeming With Students

Miami is the largest city in Florida, and that means it comes complete with all the amenities and social structures required. These include education institutions.
The city has numerous great universities. There are almost 40 universities and colleges within 40 miles of Miami. These host over 350,000 students.
How do university students affect your property investment?
Well, students need a place to stay too. When their parents or friends stop by, they too need some form of accommodation. These are prospective renters for your property.
Granted, the ROI might not be as high as it is in other parts of the country, but it's still significant.
8. Strong Job Market

Miami has the largest economy in South Florida and has the 12the largest GDP in the whole country. With its low unemployment rate, many people move to the city for work purposes, not just for fun.
Once there, many people need somewhere to stay, which is how you come in as an investor in rentals or flip and sell.
On the flip side, Miami is popular with retirees. Many of these have retirement homes here, and their numbers keep increasing thanks to the city's vibrancy and great weather.
This brings forth two scenarios. The first is that housing value fluctuations do not affect most retirees in the city. This means retirees don't really have any urgency to sell their homes. On to point two. With most retirees holding on to their homes, there are fewer properties in the market for purchases, rent, and lease.
As with everything else, high demand and low supply push up property prices. The real estate market is no exception.
9. Miami Offers A Robust International Market

Aside from a favorable tax system, an excellent quality of life, a high employment rate, and enviable weather, Miami is an international market.
The ethnic group distribution in Miami is:
White Hispanic 63.8%
Black or African American (non-Hispanic) 13.5%
White (non-Hispanic) 13.3%
Other (Hispanic) 3.81%
Black or African American (Hispanic) 2.11%
These statistics tell us that foreign-born citizens make up the bulk of Miami's growing population. To others, this makes the city an immigrant-friendly location, which explains the city's attraction to foreign investors.
Other reasons why international buyers are putting their money in Miami include:
Some see it as a safe environment for real estate investments
Many expats want a fresh start in a vibrant, foreigner-friendly city
People with some money find Miami the perfect spot to purchase vacation homes
Aside from a stunning, affordable property that you are unlikely to find anywhere else, investing in Miami real estate gives you the above benefits as well.
10. Numerous Fixer-Uppers

Many investors want real estate in Miami but lack enough funds to get new or fairly new properties.
This should not put you off investing in Miami entirely.
One way to find your way into the market is through fixer-uppers. These are immensely affordable and, when done right, can give you a good ROI.
There are numerous places in Miami with houses waiting for some life to be breathed into them. Shop along the beautiful white sandy beaches for dilapidated vacation homes and run-down houses that would give a good return after some renovations.
A real estate agent would also be aware of some fixer-uppers and direct you to ones that match your budget.
Finding A Good Property For Real Estate Investment
There are several things to consider when looking for a good investment property. The first is location.
Property in Miami has excellent investment potential, whichever way you look at it. However, the top investment options are those near Downtown and Coral Gables.
Areas with access to transportation like bus routes or a Metrorail that runs frequently are also a plus for buyers and renters.
Views are another element, and they can dramatically increase the value of your asset. For example, if you have a home with sweeping views of the beach or downtown Miami, it will be worth more than a property in a more rural, less popular area of the city.
If you have the budget for it, here are some of the best neighborhoods in and around Miami for your Investment Property;
Wynwood
Coral Gables
Aventura
Bal Harbor
Coconut Grove
Doral
Downtown Miami/Brickell
Edgewater
Fisher Island
Hialeah
Historic Overtown
Kendall
Miami Design District
Mid and North beach
Sunny Isle
Pinecrest
South Dade
A number of these are located in Miami Dade County.
Something else to keep in mind is the type of property. Some properties are more profitable than others. For example, there is a noteworthy price difference between duplexes, single-family homes, multi-family homes, and the Miami condo market. Local real estate agents often have these figures at hand.
If this is your first investment, be aware that purchasing multi-unit buildings is always more complicated because you have to hire a property manager. This has its benefits, but it also creates distance between you, your tenants, and the day-to-day operations. Some real estate investors, more so remote ones, might find this arrangement ideal.