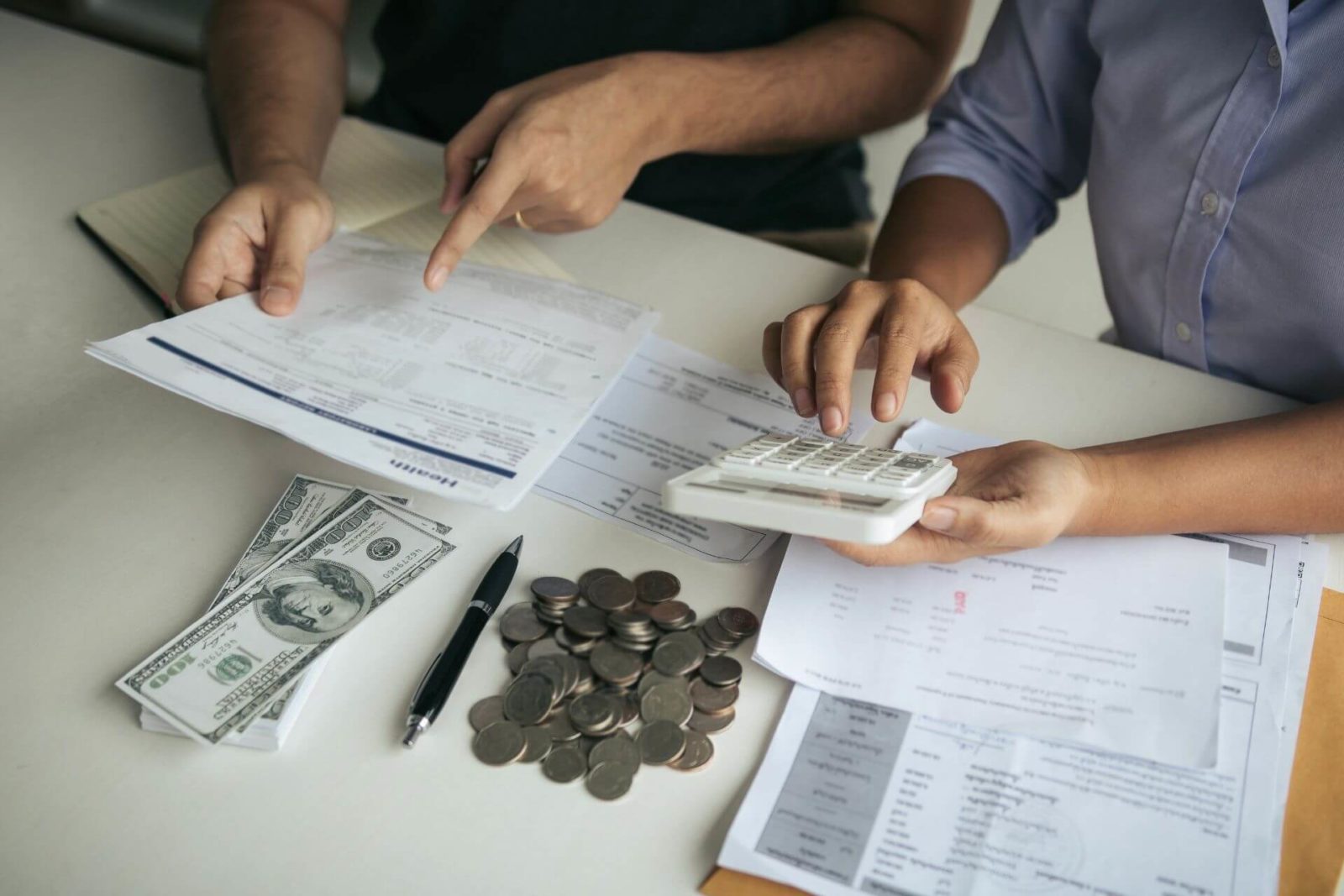 How Much Does Property Management Cost
May 14, 2022
Do you wish to hire a property management company, but you are still unsure how much it will cost? The need for reliable professional property managers keeps increasing as each day passes by.
Owning a land property or real estate is a great investment. However, there are chances that you might get so overwhelmed that taking care of your assets becomes an arduous task.
At this point, you need the services of a property management company to oversee the daily operation of your industrial, residential or commercial property.
Some property managers go as far as providing marketing services, helping you increase the value of your property. The services of a property manager lift pressure off the shoulders of property owners.
But, how much does it cost to hire a property manager?
Let's have a breakdown of property management costs and everything you need to know about hiring property managers.
What Is Property Management?
Property Management refers to the supervision, control, management, and maintenance of a property (real estate or physical) by third-party agents (property managers).
The cost of property management varies, just as the services provided in the course of action might not always be the same. A property owner might decide to limit the services of a property management company to manage his property. Property management services might extend to appreciating the property's value, collecting rent, handling property repairs, screening and evicting tenants
The extent of services offered and the situation of the property play a great role in determining the project management fees.
Who is A Property Manager?

A property manager is a third-party contractor that manages and operates a real estate property when the property owner is not available. Property managers earn from the management fees for performing their duties.
This fee usually comes as a monthly fee – the percentage of the month's rent collected on the property. Some project managers prefer a fixed amount as their management fee. The property manager decides its flat fee based on the extent of its services.
Here are seven major things that property managers do:
1. Rent Collection
2. Tenant screening services to find good tenants
3. Overall property management
4. Property repairs and maintenance
5. Handling complaints and disputes
6. Increasing the value of your property to attract real estate investors
7. Collecting fees and payment
The major role of a property manager is to reduce the financial risks related to your property while increasing its revenue and estimated actual value.
Why You Need Property Management Services
Here are a few reasons why you need property management services:
1. Increased returns
Experienced property managers employ many strategies to increase the landlord's revenue. They start with utilizing the best tenant placement practices to accept only the best tenants.
The type of tenants taken into your residential or commercial building will determine the state of the property after their duration of residence. To boost the ROI of properties,  a good estate management company provides marketing and advertising, repairs and upkeep, eviction, and legal compliance. These services are strictly upon the approval of the client.
2. Regular property maintenance
Reputable property management companies like Urban Resource Management provide professional property maintenance services. Their services offer licensed experts that keep your properties in good form, even when you are away.
3. Consistent communication flow and enhanced relationship with the tenant
Property managers help maintain a stable relationship between property owners and their tenants. From the screening to regular tenant interaction, they ensure that there is no bridge between you and your tenants.
4. Financial accounting
You might get so busy that it becomes difficult to track your properties. Property managers help you collect rents, renewals, and other necessary fees.
5. Legal regulations and compliance
Property managers have a better understanding of property laws and regulations. They also ensure that your property is fully compliant with the law.
How Do Property Management Fees Work?

Property management fees cover the quality of services that the property manager delivers. The property management fees work in two categories; the rent percentage fees and the flat fees.
The property owner and the property manager agree on the prices for the services. Some property managers might stake their costs on the 8-10% of the property's rent monthly. Others can go with a fixed management fee, otherwise known as a flat fee.
In most cases, the monthly flat fee is usually $100 for single-family homes. The cost of each project management contract is determined by the services that the project manager is offering.
However, there are a lot of other factors that influence property management costs. They can increase or decrease the charges.
Factors Affecting Property Management Fees
1. Type of Property
The type of property involved plays a big role in determining the fees and influences the requirements of the services. Single or Multi-family homes, industrial or commercial, have different charges. The estimated revenue of the property influences the fees.
2. Size of Property
The size of the property will impact the number of resources required to maintain the property. The smaller the property, the cheaper the fees.
3. Services
What do you want the property managers to do? Are they restricted to just managing your property, or are you including other additional services?
The services that you need from them will influence the bill that you will receive. Advertising, rent collection, and the extent of service affect the property management fees.
4. Location
The charge of a property manager is directly tied to the rent and returns of the building. This will cause higher fees for properties in refined locations with higher rents.
5. Condition
Is the property new? Newer buildings need little or no renovations. This will amount to fewer fees for maintenance.
List of Fees Involved In Property Management Services

The fees involved in property management services go beyond the setup fees and rent percentage. Understanding the list of fees involved in property management will help you estimate what you need.
Here are ten additional management fees that you should know:
1. Initial Setup Fee
The initial setup fee is the initial payment you need to set up an account. This is not a compulsory fee as most property management companies do not charge this fee. The initial setup fees should cover the cost of inspecting the property and tenant notification.
2. Tenant Placement Fee
The tenant placement fee is an additional charge to put tenants on your property. Clients are entitled to a full or prorated refund if the tenant withdraws their lease or is evicted early.
3. Maintenance Fee
The maintenance fee covers the entire cost of keeping the property in good form. This covers the expenses for garbage cleaning and snowfalls, down to the overall sanitation and maintenance of the property.
4. Eviction Fee
The fees of a property manager depend on how extensive their services are. You will have to pay the eviction fee if you want them to help you handle tenant evictions.
5. Applicable legal fees
During evictions, there are chances that the process might require the services of a local law firm. You will cater to the applicable legal fees.
6. Lease renewal fee
The property manager reserves the right to charge you a lease renewal fee if a tenant decides to renew their lease. This charge can come as a flat fee or a percentage rent fee.
7. Vacancy Fee
The vacancy fee is strictly decided by the property management company and the client. This fee is paid per unit of unoccupied space on the property.
8. Advertising fee
If your contract with the property manager includes the use of marketing strategies to get new tenants for the property, then you have to pay the advertising fee.
9. Reserve Fund Fee
Landowners are advised to put out some funds to cover intense maintenance and repairs. The reserve fund fee covers emergency repairs that should cost you some bucks.
10. Early Termination fee
You attract an early termination fee when you terminate the contract earlier than expected. This might attract a flat fee of $200 – $250.
Factors To Consider In A Property Management Agreement

You can only spot a good property management agreement/contract if you understand the major factors to consider:
1. Fees
Fees should be the first thing that you should consider. Start with verifying the flat fees and the percentage per rent fees. You should check if there are any other fees. Ensure that the fees match your budget.
2. Service
What are the services that the company wishes to offer? Ensure that the agreement professionally covers all you need from the property management company.
3. Cancellation terms
The agreement must explain what will happen if you terminate or cancel the contract. It should explain what happens to the funds or if you accumulated cancellation fees during the process.
4. Legal fees
There are chances that during service, the company will employ the services of a legal firm. It is important to state the circumstances surrounding any legal action.
5. Insurance
One of the major factors you should consider is if the property management company thinks of the need for insurance. It's a red flag if the company does not take insurance seriously.
6. Duration
How long will the agreement last? This will help you plan before the expiration of the term. You should also consider if the deal renews on its own or not.
7. Accounting, Income, and Revenue
For expenses, disbursement of funds, and revenue, it is important to read through how and when you will be paid. This will help both parties keep a transparent record.
How To Compare Property Management Companies

Finding the best property management company can pose a big challenge for you. You can do this easily if you learn how to compare property management companies.
Follow these simple steps to compare property management companies:
1. Start with your needs
Why do you need a property manager? Do your needs align with their services? Compare the available companies and which one provides the best services.
2. Budget
You are not going to break a bank to hire a property manager. What is your budget? What are their charges? Analyze their value proposition. Is it worth the charges? Consider the cost with the potential investment returns and choose the best company that meets your scale.
If you are looking for the best property management company in Miami, you should choose Urban Resource Management. With a proven track record of excellence and professional service, Urban Resource Management is the best for you.
Frequently Asked Questions And Answers
What is the average Property Management fee in Miami?
Most property management companies in Miami adopt the percentage per rent pricing model. This places an 8-10% as the average property fee in Miami. The costs are dependent on the number of properties that are managed.
How much do property management companies charge?
The charges for property management companies might differ because there are different rents for different locations. Property management companies always maintain the 8-10% rent charge. This means that a property with a $5000 monthly rent has a $500 bill on a 10% rate.
Do I need a property management company for my investment property?
You need a property management company for your investment property if any of these two is the case. You have a tight schedule, and it isn't easy to manage your properties. You own too many rental properties that hiring a rental property manager becomes a wise option.
Who is the best Property management company?
Urban Resource Management is the best property management company in Miami. With professional communication and relationship with tenants, good maintenance services, special rates, and legal services, with trained experts at their disposal, Urban Resource Management remains the best property management company.
Do I need a property manager to rent my home?
You will need a property manager if your home has a lot of rental units. There are chances that it is not just a "home" but a combination of other rental properties in one location.
If you have a home with numerous rent spaces, you will have to manage a lot of tenants. Is it as large as an estate? It would help if you had a property manager.
Why do I need a property manager?
Understanding why you need the services of a property manager will help you tailor your search to meet your needs. Whether you are a real estate investor or a regular landowner, you need property managers to maintain your property, collect rent, and sustain tenant relationships.
What to expect from a property management company?
What you should expect from a property management company depends on the agreement you entered with them. Rents, tenant requests, handling complaints and resolving issues, evicting tenants, and maintaining the property, are things you should expect from a property management company.
How do property management companies make money?
Property management companies make money from the fees they collect. From the flat fees to the percentage fees, they are incentivized to work for you.
How much do Property Managers make?
Property managers in Miami have an average salary range of $75,778 – $102,163.
How to find a property management company?
You can find property management companies from reviews and referrals and ask friends and neighbors. Need a good property management company in Miami? Check out urban resource management.
CONCLUSION
Do you want to hire the best property management for your properties in Miami? Hiring the best property company can be a bit tricky. You will love great returns on your investment. Urban Resource Management is the best and most experienced property management company in Miami. Our services go beyond property management—professional protection on your real estate investments, with refined strategies to increase your revenue.