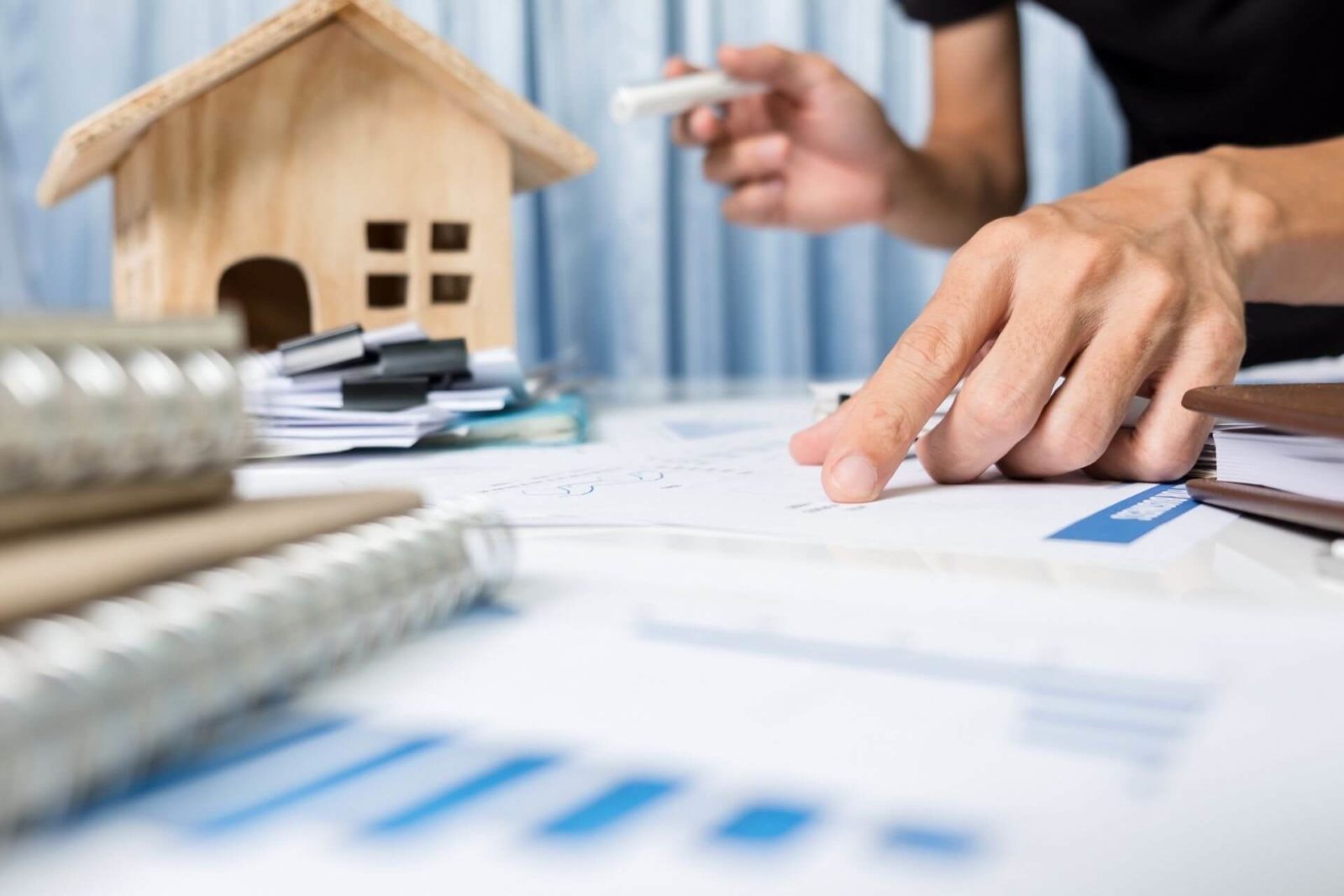 What is Property Management?
May 13, 2022
You can regard yourself as a landlord if you own property that you rent to tenants, whether it's an apartment or commercial space. You have the choice of self-management as a rental property owner.
You might, however, profit from obtaining some outside help to alleviate any prospective real estate headaches. This assistance is frequently provided by a professional property manager for landlords.
What is property management?
Property management is the supervision of residential, industrial, and commercial properties such as multi-family, apartment units, terraced houses, condos, and shopping malls.
It mainly involves looking after property that belongs to someone else.
How property management services work
Property owners hire property management companies for a variety of reasons. Some landlords may have a large rental portfolio but lack the knowledge or time needed to manage the properties and deal with tenants.
Some property owners are only interested in owning and earning from rental properties. In this case, they hire expert real estate investors.
Then there is a licensed real estate broker who is in charge of searching real estate boards and listing websites for a property that meets all of the buyer's requirements.
Property management services are also used by absentee landlords. Property owners who participate in affordable housing initiatives frequently use property management services.
It's because, despite their desire to benefit from affordable housing initiatives, participating in such programs necessitates an understanding of federal guidelines, which some owners lack.
Definition And Examples of Property Management Responsibilities
A property manager is a person employed by a rental property owner to handle the day-to-day operations of a rental property.
Property managers provide a comprehensive variety of real estate brokers' services related to the care and upkeep of one or more rental properties.
Their primary goal is to ensure that your investment property is a success. This could encompass a range of responsibilities on a daily basis, such as:
1. Be familiar with the laws and regulations governing landlord-tenant relationships
To be an effective property manager, you'll need a thorough understanding of both state and federal landlord-tenant legislation.
This includes learning how to screen tenants, evict tenants, terminate leases, and more. The more you know about these rules, the more fair and effective a property manager you will be.
2. Handling maintenance and repair requests
One of the most important responsibilities of a property manager is to ensure that the property is well-maintained.
Property managers must react to regular maintenance requests and repairs in a quick way to guarantee a habitable and safe environment. This includes dealing with water leaks, pest control, and trash pickup, among other things.
Property managers can do these operations themselves or employ a third party, such as a plumber or electrician, to do so.
The happier the renters are, and the more appealing the property is to future tenants, the better a property manager maintains up with necessary upkeep and repairs.
3. Property marketing
One of the most common reasons landlords use property managers is to assist them to attract tenants.
This entails photographing the property and listing it on numerous websites, such as housing websites.
The better the marketing effort, the more likely a property will generate a lot of attention. If a property manager receives a lot of interest in it, he or she can afford to be pickier when it comes to finding the ideal tenant.
4. Tenant management
Property managers are sometimes responsible for overseeing many tenants.
This requires selecting the ideal tenant for a landlord's property and inspecting them through a variety of background and credit checks to guarantee they've chosen the right person(s).
In addition, property managers are likely to be entrusted with all tenant leases. They're also in charge of tenant emergencies, relocations, and evictions.
A property manager ensures to inspect the property for damage when dealing with a move-out. The property manager can select how much of the tenant's deposit will be refunded to them based on the state of the property.
Following a tenant's departure, they'll make sure the apartment is being cleaned up, make any necessary repairs, and re-market the property.
When it comes to evictions, the property manager is in charge of initiating the eviction procedure if a tenant breaks the lease.
5. Rent management
One of a property manager's key responsibilities is to manage the rent. Fixing a rental rate for a property is part of this process.
The property manager must first examine the property, its location, and the present market in order to do so. Once the potential tenant has moved in, they will be responsible for collecting rent on a specific day and by their preferred method.
A property manager can also adjust the rental prices as long as the state or city requirements are followed.
6. Managing and supervising others
Property managers are in charge of supervising other personnel on the property, such as security guards. This includes pay negotiations and, if necessary, possible termination.
7. Budget management
Budget Property managers may also be in control of the finance and other important records of the property.
This includes considering the property budget and coordinating all tenant leases, complaints, and emergency repair bills, among other things.
8. Tax administration
Finally, landlords may require tax assistance from property management. Property managers may file property taxes directly in several situations.
Hiring a property manager: The key factors to consider

1. How far is your property?
The farther you are from your rental property, the more challenging it will be to manage your property and keep your tenants happy.
When you reside interstate or have many properties in different places, hiring a property manager makes total sense.
2. The total number of properties
If you have several rental properties, you need to hire a property manager to handle all of the relevant chores. After all, they've been taught how to do it
3. Experience in property management
Hiring an experienced individual ensures that he or she has the skills and experience to handle maintenance requests and give you a high-quality property management service.
4. Cost-effectiveness
Property management rates vary greatly, so be cautious and pick a property manager who charges fair property management fees.
How much do property managers charge
The cost of employing a property manager is determined by the level of responsibilities you want them to assume.
A monthly general management cost for a single-family home normally ranges from 8% to 10% of the monthly rent; flat rates for the monthly fee are uncommon.
Benefits of property management services

1. Improved tenant quality
A seasoned property management firm has seen multiple applications and knows how to swiftly look for genuine facts about candidates and assess that data for red flags.
This type of experience takes time, but it is perhaps one of the most valuable services a property management business can bring, as it means avoiding undesirable tenants, frauds, and litigation.
Letting a management company manage the inspection protects you from rental scams and discrimination lawsuits stemming from an incoherent screening process. Our company is the best management company in Miami and gives you the absolute management you're looking for.
2. Less expensive and time-consuming legal issues
A good property manager is well-versed in the most recent landlord-tenant laws and will guarantee that you are not putting yourself at risk of a lawsuit.
Each state and community has its own set of laws, which, along with federal law, cover a wide range of topics.
Including mortgages just like our company's rocket mortgages.
3. Improved tenancy retention
A smart property management company will have a tried-and-true tenant retention program that ensures satisfied tenants who stay in your homes for an extended period of time.
These initiatives necessitate a constant, methodical approach, which a professional property management company can provide.
4. A more stringent rent collection procedure
By engaging a property manager, you create a barrier between yourself and the renter, allowing them to play the bad guy, listening to excuses, collecting rent, and, if necessary, evicting the tenant.
5. Tax preparation assistance
A property management company can assist you in determining which deductions you are eligible for and organizing the papers and evidence needed to file those claims.
6. Increase the investment's value
A written maintenance check schedule, complete maintenance paperwork, and regular inspection visits are required.
The management company can also provide you with improvements and alterations, suggestions, and opinions.
List of fees charged by property management companies
Set up fee
Management fee
Maintenance fee
Vacancy fee
Lease renewal fee
Eviction fee
Early termination fee
Frequently asked property management questions and answers

1. How quickly will you evict my tenants if they don't pay the rent?
If your tenants break their lease and we are unable to repair the relationship, you have the option of serving notice to terminate the lease.
2. How do you find tenants for my rental property?
Your home will be promoted on numerous rental marketing directories, along with images.
3. What is the process of a property inspection?
The property manager conducts regular inspections of the property when taking on the rental, midway during a lease term, when a tenant moves out, and at any other time the owner requests.
4. How often will my property manager contact me?
To avoid misunderstandings, inform the property manager of your expectations. Also, talk about how you prefer to communicate.
5. What can I do to increase the speed with which my home is rented?
When information, clarification, or approval is required, be available and responsive.
6. Should I rent my house on a month-to-month basis?
It is debatable. This may be a realistic choice if this is the only proposal you've gotten from a prospective tenant and you need to rent immediately.
7. Who is responsible for the upkeep of rental properties?
Most of the time, the landlord does.
8. When is the ideal time to rent my home?
When your property has vacant units or is ready for a lease renewal around this time of year.
9. How do you figure out what the best rent is for my house?
We always endeavor to get you the highest possible rent, but we must also remember to set a suitable market rental rate in order to get your property rented as quickly as possible.
10. How long does the average tenancy last?
The fixed term for residential homes is commonly 6 or 12 months.