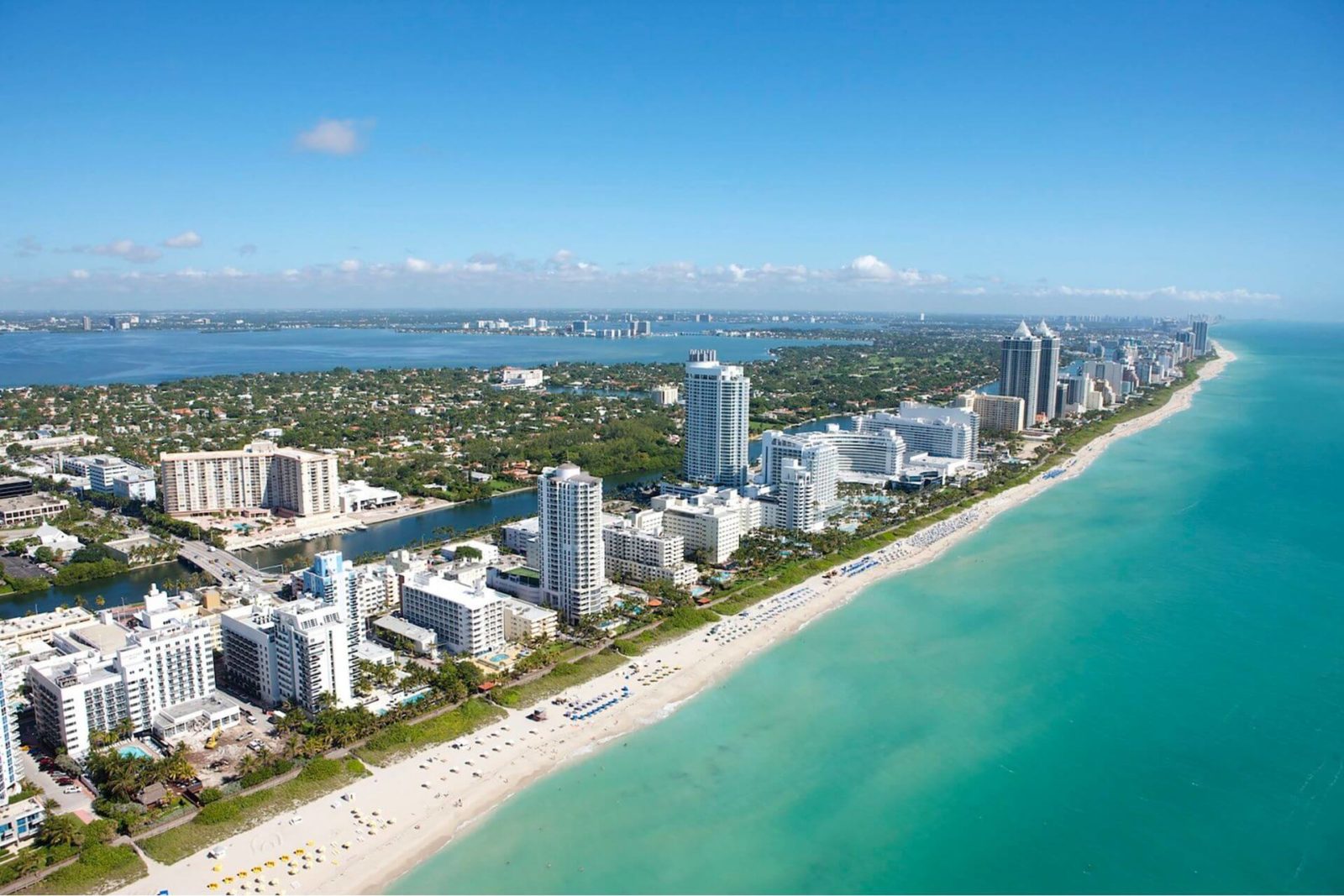 Miami Property Management
April 7, 2022
Managing investment properties can be a lot of work. Let's admit it, real estate investors don't always have the time to handle all their real estate properties, especially when they have several properties to look after. In Miami alone, there are several rental properties available, and not all of them are handled by a Miami Property management company.
While many property owners prefer to manage their rental properties on their own and act as the landlord, most of them prefer to get Miami property management services. Here, we'll discuss the most common types of rental properties, the difference between landlords and property management companies, and the full-service property management they provide.
Different Types of Miami Rental Property
Single Family Homes

Single-family homes also known as SFHs are properties that are big enough to house a family. These are the most common type of rental properties.
One reason why many prefer this type of residential rental property is that there are so many of them and processing is very easy. As a real estate investment, most renters for single-family homes are established and are looking to stay for years.
Another great thing about single-family homes is that property owners won't have to deal with a discourse with other tenants whom they share walls with, since they don't share one. When it comes to a noise complaint about a certain neighbor, landlords can instruct tenants to simply call the police. This means landlords or property owners don't have to act as a mediator.
For those who are just starting to invest in real estate, SFHs are a good place to start. While the cost per unit is higher, investors don't have to buy multiple units like multi-family units. They are also easier to sell compared to other types of rental properties, because of investors and people looking for a more affordable place to stay.
One downside though of SFHs on the tenant's side is the cost per unit is higher since the place is larger. Renting out a single-family home is a great way to increase cash flow and appreciation. Urban Resource Management services can help investors manage their properties.
Multi-Family Real Estate

This is a residential real estate that has more than one unit. A property with 2-4 units is called small multi-family property and large multi-families are those with 5 or more units.
One advantage of multi-family units is that property owners can scale profit faster. For instance, a property owner has a 5-unit building and he increased the rent by $5o per unit, in a month, that's an additional rental income of $250. If a property owner increases the rent to $250 a month in a single-family home, the tenant may not be happy with it and would find a new place to rent.
However, the disadvantage of owning multi-family units is the upfront cost. Real estate investors who are just starting may not be able to afford a multi-family property right away. It would also be difficult to convince a bank to lend them that much money.
Another disadvantage is that most tenants don't stay long and property owners might need to find tenants regularly. This is where property management companies in Miami such as Urban Resource Management can help a real estate investor. We can help with thorough tenant screening and other real estate services.
Townhomes and Condominiums

These are a mixture of single-family homes and multi-families properties wherein every unit is owned separately, however, tenants can share some amenities. The Homeowner's Association or HOA provides the amenities such as a pool, basketball or tennis court, lawn care, and a lot more.
One advantage of renting out a condo or townhouse is that the HOA management will oversee the property. However, HOA rules can change all the time and some may not allow condo owners to rent out their units. Another downside is the HOA management fees, as they can be very high and may reduce the owner's potential income.
Foreclosures

These properties are bank-owned. It was taken over by banks because the previous owner was not able to pay the mortgage payments.
One advantage of buying foreclosed properties is that they are below market value. Since most of these properties are not well-maintained, there is little competition which is good news for investors.
While the price is relatively low, investors might need to spend more money for repairs and cleaning up to make the property rent ready or livable. Of course, most tenants would not want to stay in a place that is dirty, filled with molds, and other major defects. While a real estate investor may get the property for a lesser price, the new owner may have to spend more on the repairs.
What Are Property Management Services?
Before hiring a Miami property management company, it is important that property owners are aware of the services offered. Here are some of the most common services offered by property management services.
Tenant Placement and Advertising Services
Vacant residential properties or commercial properties will stay vacant without advertising them. Part of a licensed community association manager is to market the real estate properties for renters to find them. This is to ensure that owners can maximize their profits.
Thorough Tenant Screenings and Background Checks
One of the most common mistakes that landlords or property owners fail to do is to conduct extensive screening on potential tenants. Interviewing them and getting the necessary documents or proof of income is not enough to ensure that they are actually good tenants. A property management company like Urban Resource Management can help a property owner thoroughly screen a potential tenant. Background checks and screening would include checking on rental history, work history,  credit checks, and expected living arrangements.  Knowing these things is very important to ensure that tenants won't cause any problems in the future.
Managing Legal Documents
Not all landlords are familiar with drawing up leases and other legalities involved in renting out properties, such as landlord-tenant law. Part of residential property management services is to manage legal documents. In fact, most Miami property management firms already have templates for leases and have a basic understanding of the leasing process. This includes a rental agreement, policies for late rent, maintenance agreements, security deposits, and a lot more. Leases are legally binding documents and all parties should sign them.
Rent Collection
Collecting rents from tenants is part of the services property management companies offer. If needed a property management firm may apply late rent fees and inform the property owner about tenants who fail to settle their rents on time.
Regular Financial Reporting
Part of the Licensed Community Association Managers' job is to provide regular financial reports to the property owner. Financial reporting is crucial to the business to ensure that there is a positive cash flow. Property managers usually use detailed financial reporting tools to make it easier for owners to monitor their income.
Difference Between a Landlord and Property Management Firm

Many people are confused between a landlord and a property manager. Suppose you are looking to rent a property in the Miami area; Whether it is an apartment, a single-family home, or a condo, you need to be aware of the differences between a landlord and a property manager. Both rent out homes, but they do function differently.
Some landlords operate with property managers, and some don't. But whether you are a landlord or a renter, you should be aware of how a Broward County property management company can help you. Read below to understand better their individual responsibilities and how they can both serve each other to give you a gratifying housing experience in the Miami area.
Ownership
Landlords are people who own properties such as a house, condos, apartment buildings, and other properties and rent them to tenants. There are landlords who run their own properties but some hire property management firms to manage their rental units.
A landlord is most likely a single person, a couple, or a family who owns a property, but it can also be a partnership, a company, etc. The obvious difference between a landlord and from property manager is ownership. Simply put, if the business owns the property, then it qualifies as a landlord.
On the other hand, a property manager is a third party who runs the rental property for the owner. They take responsibility for all the issues concerning the rental property. A property manager is a part of a management firm or an employee hired by the owner and does not have any ownership share.
Tenant Interaction
Property managers handle all concerns of the prospective and current tenants. There's a formal agreement between a landlord and property manager about the latter's responsibilities and duties. If a certain problem is not covered by the authority and responsibilities of a property manager, then they can relay the problems to the landlord and act on behalf of the landlord's orders.
Responsibilities
When you rent a property in the Miami area that is run exclusively by the landlord, this means that you are renting from the owner of the property. Some landlords do not have property managers and some of the things they do are creating lease terms, deciding rents and deposits, and property maintenance. If a tenant has concerns, it is up to the landlord when to resolve the problem.
On the other hand, property managers act as middlemen between landlords and tenants. Some of the responsibilities of include, marketing, and advertising available rentals, property maintenance, taxation, financial accounting, and dealing with tenants' issues.
Advantages and Disadvantages of Having a Landlord

One good thing about working with the landlord is that the landlord will make sure that the property is in good shape and the tenants are happy because doing those things will make a stable source of income for them.
Landlords are also more likely to give flexibility if you can't pay your rent on time. This is because the relationship between a tenant and a landlord appears to be more personal. However, not every landlord is the same, so don't expect every landlord to give a similar approach.
Another advantage of working with a landlord is a customized lease. Landlords can give different lease agreements for each tenant according to their convenience. They can adjust the schedule for your deposits and more.
The downside of having to work with a landlord is that they often get overwhelmed by the number of responsibilities in their hands. Most of them have different jobs aside from being a landlord. Therefore, concerns and other issues may not be addressed right away, even if it is an emergency repair. They can be very hard to contact, especially during holidays or after work hours.
Another disadvantage is that most landlords don't have immediate cash for significant repairs. Often, repairs would be delayed, or they may resort to looking for cheaper contractors, leading to poor repairs.
Advantages and Disadvantages of Having a Property Manager

Property managers are more formal and professional when dealing with tenants. They are very strict when it comes to your lease agreement. This can be a good thing for tenants because you can expect that all that was written in your contract will get followed.
Property management firms also provide portals for tenants to make it more convenient when filing a complaint or maintenance requests. This allows tenants to monitor the progress of their concerns more easily and quickly. Some big property management companies also have on-call maintenance personnel who can handle the problem instantaneously.
Property managers also have higher availability than landlords. You can easily contact them whenever a problem or an emergency arises. Some property management firms also provide 24/7 assistance as part of their package deal.
On the other hand, one disadvantage of having a property manager is that you may not be able to negotiate with them when it comes to late rent payments. They can be very strict, and one of their duties is rent payments collection. Landlords may give you leeway, but property managers cannot show you that kind of treatment. Another downside is that monthly rental costs and other fees will also be slightly higher for property rentals that use property managers.
Benefits of Hiring Our Miami Property Management Company

Advertising and Marketing your Rental Property
Marketing and advertising your property is an arduous task. Property managers are proficient at rental marketing and knowledgeable in taking high-quality photos and videos, writing ads, and other marketing strategies that will make your rental property look appealing to renters.
Property managers know how to advertise your property rental effectively. Without proper advertising, your investment properties won't generate interest if it sits empty for a long period of time.
With Urban Resource Management, we can guarantee you that your investment properties will be filled in no time and reduce the time it sits vacant.
Increase and Maintain the Value of your Rental Property
The key to avoiding high expenses in maintenance and repairs on your property is preventive maintenance. A good property manager knows how to upkeep property rentals through regular maintenance check-ups and inspections. The property managing company will also give you thorough documentation and may also submit advice and recommendations on the improvements the tenants prefer.
Less Chance of Tenant Turnover
The property management company provides fast and effective services, thus having less chance of tenant turnovers. If, for instance, there will be a rental increase, tenants will easily comply because they are satisfied with the services it provides.
High-quality Tenants
An experienced property management company that has dealt with different types of people knows how to screen qualified tenants from those who are not. They have a reliable tenant screening process that enables them to select tenants who will likely pay rent on time, stay long-term, and cause fewer problems.
Property managers are excellent at identifying red flags when reviewing the tenants' applications and getting bad tenants is not good for business. Thorough tenant screening is a crucial aspect of property management to avoid future problems such as rent payment delays, property damage, and other legal matters.
More Efficient Rent Collections
One of the jobs of a property management Miami company is handling rent collection and other fees. This is a very important responsibility because this will ensure the cash flow for your investment property. This means that tenants should understand the importance of paying their rent on time, and an experienced property manager knows how to deal with those things. Hiring the right property management company will be your safeguard between you and your tenants.
Handling the rent collection and late fees is an extremely important aspect of property management. To ensure consistent and reliable cash flow, tenants should consistently pay rent, and they must understand the importance of paying rent on time. One of the property manager's big roles is to have good communication lines with the tenants. Property managers know how to handle difficult situations such as listening to tenants' complaints and excuses, handling evictions, and of course, collecting rent on time. If you can't handle those things, then hiring an expert would give you a lot of benefits to your business.
Monthly Accounting and Reporting
Hiring a property management Miami company allows you to check the status of your financial records quickly. They have designated accounting and bookkeeping staff, ensuring that all expenses and earnings are accounted for. They will also deliver your monthly property owner's earnings on time without fail.
Another good thing about hiring a property management firm is that they have an online portal to see all financial reports whenever you want to check them. The online portal also allows your tenants to see their billing history, and they can even file their concerns over the web portal.
Maximizing Your Rental Income
An experienced property management industry can lower the idle time of your property sitting vacant. Because of their knowledge of the neighborhood market, they can easily set competitive prices that will help increase monthly earnings.
Having a professional property manager can also lower costs of expenses by doing regular checkups and maintenance to the property. This will help you get the best possible returns due to better and labor-saving maintenance, which can help preserve your property's worth. The earlier a maintenance problem is discovered, the more money you can save in the long run.
Personal Benefits
The property rental business can be a headache to property owners, especially if you have to do everything yourself. Hiring a property management company will give you lots of personal benefits, such as more freedom to do other things without having to deal with your tenants and other property rental issues.
You will also be relieved from doing challenging tasks such as paperwork, tenant evictions, collecting rents, maintenance and repair, and other tedious tasks. These tasks can be very stressful, and hiring a property manager will make everything easier for you. This can also give you freedom of time to do other things and more time with your family and friends. Hiring a property management company benefits not only your investment property but also your personal life.
Conclusion
We at Urban Resource Management can provide full-service property management, from expert market analysis and research, tenant placement, tenant screening, the overall rental process, and managing properties of all kinds. We will be there throughout the entire process to make property owner's life easier and ensure they increase their profits. Contact us today!