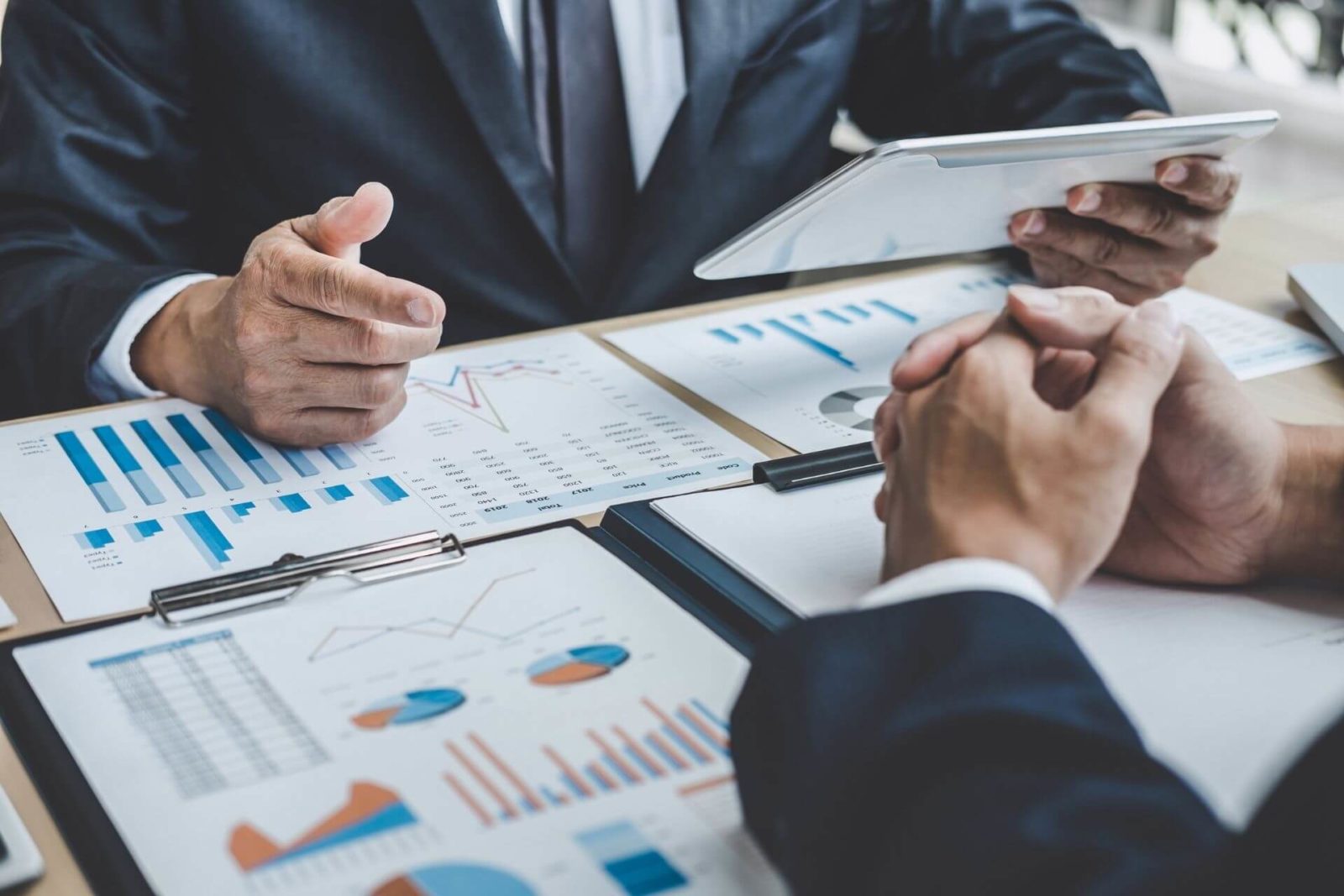 Top 5 Things To Look For In A Miami Property Management Company
April 7, 2022
Owning commercial properties in Miami beach comes with a multitude of responsibilities. Some of these are rent collection, property maintenance and cleaning, property marketing, building safety, compliance with the building codes, and tenant placement. There is also the payroll, and financial records like detailed monthly reports to look after, not to mention vacant properties. Indeed, this is not a job for a mere real estate agent; it's a job for property management companies. And if you're looking for the best Miami property management company in Miami FL, then Urban Resource Property Management Company is the one for you.
Our company manages all the aforementioned responsibilities towards your commercial property. If you have commercial properties or vacation rentals, then you will need us even more to handle all these responsibilities and stay very profitable. In fact, we've listed the reasons why you need to hire the right property management company in the following section.
Do you need to hire the services of a Miami property management company?
A good number of investors believe that hiring a property management company is a solid decision for your commercial property investment. This, however, does not mean that you are required to employ one.
Having a property management team provides a lot of advantages but they do come at a cost. It is therefore essential to determine if you need real property management based on the following conditions:
You are willing to shoulder the cost
Paying a management fee (a percentage of the rental fee) will be worth the investment – it saves you from the many stressors of a landlord and gives you time to do other things such as continue growing your rental property business.
You do not plan to become an employer
As a resident manager, you will have to hire people and in turn, handle responsibilities like the legal requirements of the property as well as the payroll. You will not need to employ a property management company because they are independent contractors.
Your property is part of the affordable housing program
Property owners in these programs can get tax credits, grants, and low-interest rates for catering to low-income brackets. However, the benefits come with complex laws. A property management team can take this burden from you since they have the much-needed expertise.
You intend to buy more than one rental property
If you are thinking about acquiring multiple rental properties, a property management firm becomes a necessity.
Your asset is outside your area
If you're not within proximity of the rental property, hiring a property manager would be a good idea. This is to ensure that your property investment is well taken care of.
You do not have the time to manage the property
A rental property demands daily operations and routine maintenance. But if you are simply after passive income, then leave it all to a property manager.
Top 5 Characteristics of The Right Property Management Company
There must be dozens of property management companies available in Miami Beach but which service is more reliable than the other? Perhaps the best one might just be in front of you.
How will you know which provider best meets clients' expectations? Let's delve into what our company, Urban Resource Management, possesses so you will keep us in mind.
1. Transparency

Transparency resembles honesty. If the company you are dealing with does not disclose information such as rates, fees, and policies on their website, you have to be wary.
The first thing you want to know is the price range and if this information is unavailable or hard to find, then you have to perceive this as a red flag. Why struggle time for a website that does not provide the most important info or answers to questions you need?
Transparency also includes a smooth relationship between you and your manager. You deserve to read a simple and owner-friendly management contract that isn't too long.
It is not appropriate to have a feeling that your property manager is not telling you something important. Feedback from former clients is most likely one of the best methods of finding out about their reputation.
2. Reviews and Reputation

In this age where saturation of property managers is existent in Miami, reputation is highly valuable. Reputation can easily be sought through word of mouth by communicating with investors, coworkers, friends, and real estate agencies. You can gather first-hand information from people who have availed of their services.
By reading reviews, you also have to dig deeper. When a company gets a bad review, do they respond to this negative feedback? There might be some other instances where a five-star company gets only two or three reviews.
What makes a reputable company is its great communication quality, genuine positive comments from numerous clients, and quick response to reviews and queries.
3. Expertise

Property management entails a good amount of experience in order to be perceived as knowledgeable in this field. Companies that have been existent and strong over a number of years means they have been exposed to all sorts of property issues. Their ability to handle problems in a professional manner has honed their expertise.
4. Professional Designations

One basic characteristic of a property management company in Miami is it must have a valid real estate license. No transaction is legit without this. This does not only make them knowledgeable in their field but also allows them to have access to the Multiple Listing Service. By being able to access the MLS, the property manager has a better idea of neighborhood stats and market prices which helps the client make the right decision.
The property management company must obtain professional designations. They become more favorable if they are a member of the NARPM or National Association of Residential Property Managers as well as the business bureau.
Designations that are reputable at the NARMP are MPM, master property manager, and RMP, residential property manager. Their involvement with the NARPM ensures that the members are equipped with the current laws and news related to property management.
5. Detailed Website

We are living in the digital age which is why a property management website is crucial. People prefer easy access to information in the quickest uncomplicated way. It would rather be frustrating for a potential client to be navigating a website and not finding the needed answer.
Choose a property management company that provides a reliable website where you can easily find relevant information such as management services, contact pages, available properties, and FAQ pages. Thoughtful pages such as blogs and educational content are a plus.
To sum it all up, finding a property management company in Miami is simply being guided with the right qualities in your search. We are proud to say that all these qualities are what we possess. Before taking the first step, browse our website. We are the best resource for Property Management in Miami.
Frequently Asked Questions

What services are required for a good property management company?
Property management services slightly vary depending on the location where you are availing the service. Essentially, however, we have found the fundamental services that every company provides and at the same time what Urban Resource Management offers.
1. Collecting Rent and Keeping Accounts
As a property management company, we manage rent collection as well as late fees. It is also our responsibility to inform the landlord of any violation of the lease including delinquency in payments. In order to avoid issues of delinquency, we remind our tenants prior to the date about our time to collect rent.
2. Tenant Screening and Background Checks
We conduct thorough screening and background to every prospective tenant covering a number of factors such as employment history, credit history, living arrangement, previous rental background, pets, and family conditions.
3. Handling Maintenance Requests
We ensure the safety and habitableness of the property by managing reasonable cost-effective maintenance requests. These come in simple items such as fixing a busted pipe, replacing a light bulb, repairing fire damage, or installing new locks. All these are handled periodically by a licensed professional.
4. Compliance with State and Local Laws
As the best property management company, we see to it that state and local laws and ordinances on inspections and maintenance are properly observed in order to avoid labeling the client's property as a "nuisance".
5. Drawing up the Leases
It is our duty to follow the right template for leases that cover all specifics of the rental agreement. This includes instructions for moving out, maintenance agreements, disclosures, rental payment details, policies on late payments, and security deposits. All these are explained and signed by both parties.
6. Preparing Rental or Sale Units
We ensure appropriate turnover of the property to the new tenant. This means that all the maintenance issues are already addressed and the property is thoroughly cleaned from the interior to the exterior area.
What makes an excellent property manager?
An excellent property manager must possess the most fundamental trait of all and that is the ability to relate and communicate with people. He or she too must obtain a side order of knowledge that allows him or her to convey the information professionally backed by valid data and statistics.
He or she must also possess these other helpful qualities such as being involved, proactive, resourceful, and levelheaded. It is to his or her advantage if he or she is equipped with current trends in real estate and all facets of property management.
What are the different roles and responsibilities of property managers?
Property management comes at a price and that can never be denied. However, it is better to look at it as an investment rather than a cost. Rest assured that hiring a good property manager will be worth every dollar.
Your property manager will be in charge of collecting rent from tenants, catering to requests for maintenance and taking appropriate action, assisting in simplifying your property taxes, conducting rental rate studies and choosing the ideal rates, marketing your property to avoid vacancies, drafting and execute new leases, and manage tenants who have defaulted.
Stop micromanaging your rental property in the Miami area. Leave the management service to a dedicated team like ours at Urban Resource Management. With reasonable management fees, you will have more time for more important things like looking into more property investments. Contact us today for all your Miami Property Management needs.